Mastering specifications.
Through clever retrofitting.
It is not only consumers who are increasingly paying attention to animal-friendly husbandry. Farmers also have to implement the current Animal Welfare – Farm Animal Husbandry Ordinance for the future. Among other things, it stipulates that the animals must be provided with sufficient roughage and manipulable materials. As an expert in agricultural conveying technology, we know what is important. That's why eight years ago, in close cooperation with universities and farmers, we developed a system that automatically supplies livestock with manipulable materials and roughage.
Witte tieraktiv is a fully automatic tube chain conveyor system for a wide variety of farm animals.
Time-saving management

Maximum animal welfare

Efficient work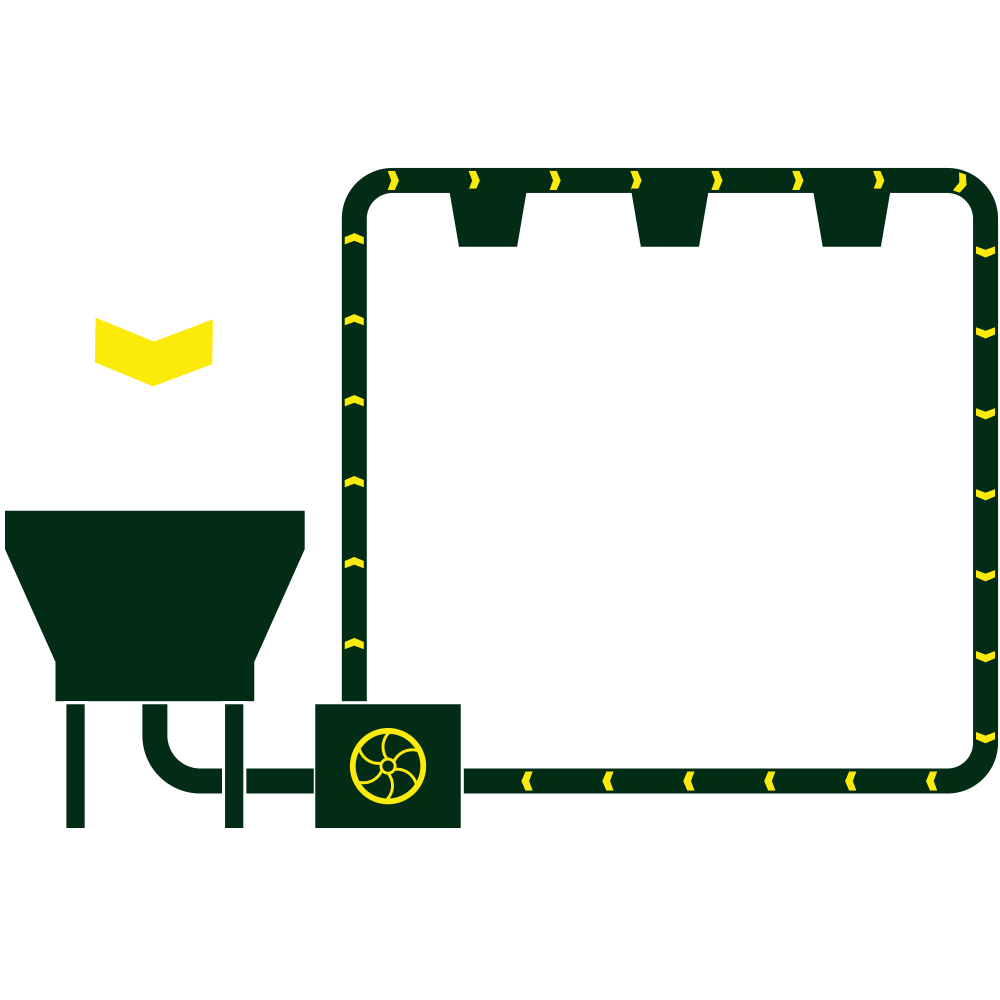 Here's how it works:
Witte tieraktiv is a conventional tube chain system that has been converted into a roughage conveying system by means of specially developed products. A drive machine ensures that various types of roughage and manipulable material are fed from a storage container into the pipeline via the endlessly circulating conveyor chain. Dosing is carried out at set times through pneumatically controlled straw valves or dosing containers with mechanical flaps. Discover how Kerstin and Torsten Deye successfully use the Witte tieraktiv system!
Best quality –
for humans and animals.
Roughage plays a decisive role in livestock farming: As an manipulable material, it promotes exercise in the barn. it stimulates digestion and thus ensures better intestinal flora. Pigs, cattle, turkeys and chickens can pursue their natural behaviour. Witte tieraktiv encourages them to scratch, peck, huddle and burrow. This in turn has a calming effect on the animals and lowers their stress level. A decisive advantage is the reduction in working time – there is no need for tedious fetching.

Roughage supply

Variety and movement

Promotion of species-typical behaviour
Your animals in focus.
With our tieraktiv system, you can transport a wide variety of roughage into the pens with maximum time savings. Whether alfalfa pellets, dried maize silage, rye meal, straw chips, pea, sunflower or soya hulls: the feeding of roughage and manipulable materials does not have to be time-consuming. So you can focus entirely on your animals.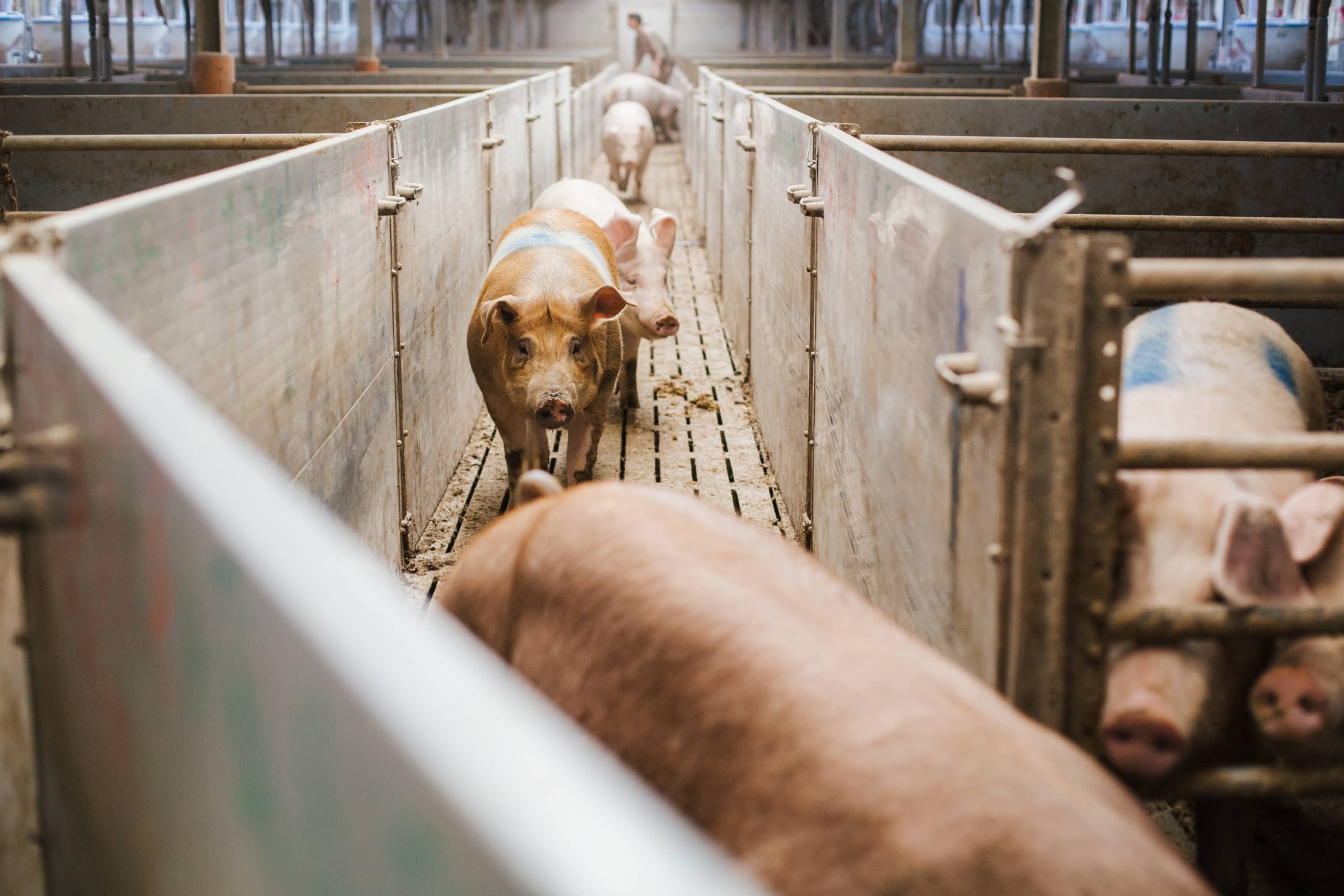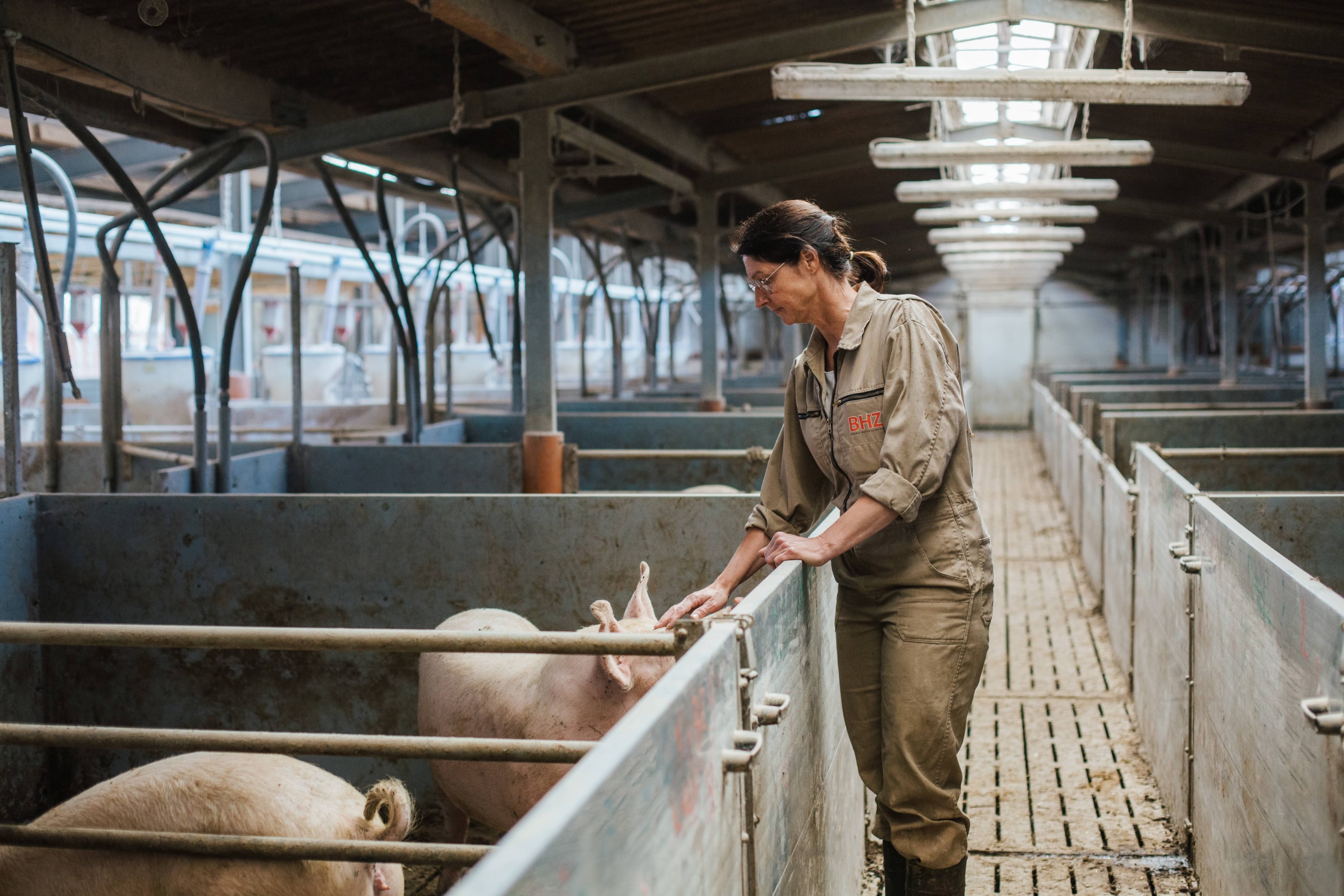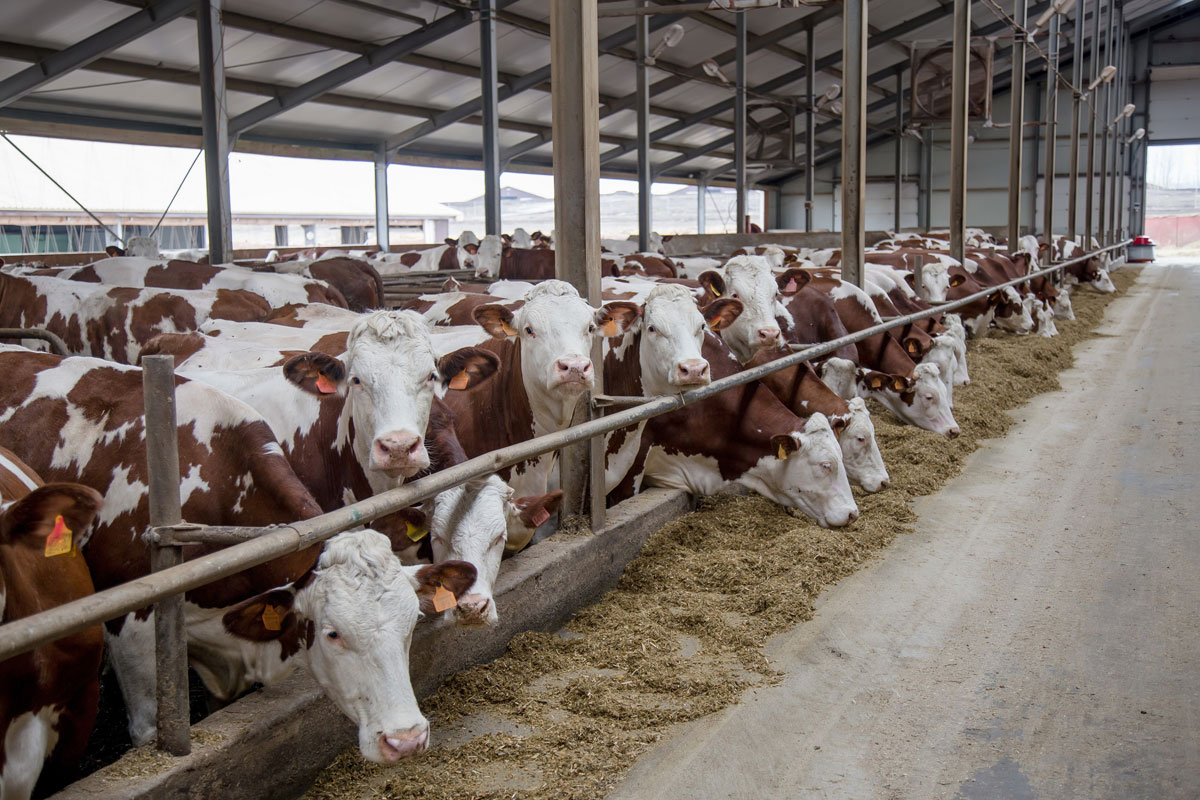 3 tieraktiv advantages

that every farmer should know.
Maximum easing of workload.
The automation provided by the tieraktiv system reduces your workload in the stall. The system is easy to operate, requires little maintenance, is easy to clean and can be easily retrofitted or expanded.
Witte tieraktiv supplies animals fully automatically with various types of roughage and manipulable material close to the ground and is designed to improve animal welfare in stalls.
Less stress, more performance.
Using roughage to encourage animal activity lowers their stress levels. It stimulates digestion and ensures better intestinal flora. The animals become more productive and more resistant to diseases.
Farmers on the tieraktiv system
"If you want to be successful as a farmer in the long term, you have to keep the welfare of your animals and the profitability of the farm in mind. With tierakitv you can reconcile both."
"Providing roughage close to the ground encourages our animals to pursue their natural behaviours. And that is exactly what lowers stress levels."
"A decisive advantage of the Witte tieraktiv system is the reduction in working time. The tedious bringing in by hand is no longer necessary."